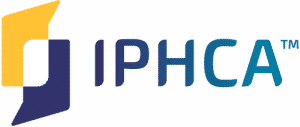 Posted February 24, 2021
Project UTILIZE: (Utilization Tracking: Information Linking with IHIE through Azara Exchange)
IPHCA is pleased to announce a partnership with the Indiana Family Social Services Administration (FSSA), Indiana Department of Health (ISDH). Indiana Health Information Exchange (IHIE), Azara Healthcare (Azara), to launch Project UTILIZE.
This project is a unique opportunity to join a common platform for population health analytics while optimizing the HIE data available. This project allows health centers to transition patients from the hospital or emergency room back to their primary care provider.
Project UTILIZE (Utilization Tracking: Information Linking with IHIE through AZara Exchange's) goals are to:
1. Facilitate the exchange of Admissions, Discharges, Transfers (ADT) data
from IHIE through Azara
2. Leverage federal and state funds to support
– Implementation of Azara's population health management tool
– Implementation of IHIE's CareWeb
– Implementation of the transitions of care
3. Transitions of Care support to community health centers through
peer learning, ongoing training sessions, and technical assistance
Click here for more information regarding this funding opportunity.
For an introduction to this funding opportunity click here.
Access an Azara & IHIE Demonstration Presentation here.
IPHCA Contract Questions?​
Contact Kislaya Kunjan
IHIE and CareWeb Questions?​
Jackie Eitel or Tony Cochrane ​
Azara DRVS Questions?​