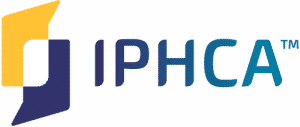 Posted May 24, 2021
Collaborative Screening is a person-centered approach to gathering information and providing referrals in health and social service settings that elevates the perspective, expertise, and autonomy of the individual being served, rather than the institution's needs and requirements.
There are many good reasons to ask about individual and family circumstances in health care settings. Yet, people may have just as many legitimate reasons to hesitate in sharing personal information for every excuse to ask.
Despite the dynamics of power and distrust that can limit engagement in health and social service settings, professionals and organizations can adopt very concrete attitudes and behaviors to demonstrate respect, build trust, and promote engagement with the people they serve.
Collaborative Screening provides design principles and behavioral guidance to individuals and organizations for creating person-centered screening and referral processes, with the goals of creating relational safety, partnership, and better information exchange. Collaborative Screening draws on guidance from people with lived experience, professional experts, and other person-centered methods, including Motivational Interviewing, Trauma-Informed Care, Empathic Inquiry, Cultural Humility, and the principles of health equity.
The collaborative screening training uses popular education to create a highly interactive and participant-driven approach to learning and skill-building.
Click the below links to register for the 3 part series:
Collaborative Screening: Guidance for Person-Centered Inquiry (Empathic Inquiry) Session 1
Collaborative Screening: Guidance for Person-Centered Inquiry (Empathic Inquiry) Session 2
Collaborative Screening:  Guidance for Person-Centered Inquiry (Empathic Inquiry)Session 3