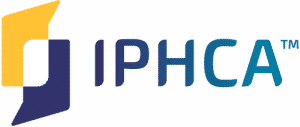 Posted October 29, 2021
Building Oral Health Service Capacity of your Health Center
October 28|10:00 am – 11:00 am EDT
Health Center Development Workshop Series: Building Oral Health Service Capacity of your Health Center
Embracing comprehensive care, the Community Health Center model provides the perfect environment for strengthening access to oral health care, improving patients' understanding of the importance of oral health, and providing the needed oral health care, preventive and restorative services that are essential to optimal health status.
While the most common method of starting or expanding existing dental services is building a brick-and-mortar dental clinic, there are other options, especially for health centers that already have existing dental clinics. We will discuss different requirements, regulations, and resources during this workshop and offer infrastructure enhancement and expansion strategies for community health centers that have either on-site dental services or no current dental services.
Learning Objectives:
Implement Readiness Assessment for Dental Service Expansion.
Review HRSA recommendations and determine expansion strategy.
Understanding the different options for expanding oral health care access
Option 1: Health Center with No Current Dental Services
Option 2: Currently Offers On-site Dental Services
Determine if your Community Health Center is ready for Medical-Dental integration?
Questions for discussion:
Has your health center ever applied for an oral health expansion grant? If yes, share any learning experiences and barriers.
SHARE three biggest barriers that prevented your Health Center from providing oral health/dental services?
Are you interested in receiving technical assistance resources to expand dental/oral health services, including applying for future HRSA/BPHC expansion grants?
Click here to view the video