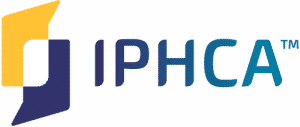 Posted December 1, 2021
Each year, organizations and individuals across the world bring attention to the HIV epidemic, endeavor to increase HIV awareness and knowledge, speak out against HIV stigma, and call for an increased response to move toward ending the HIV epidemic. 2021 also marks 40 years since the earliest appearance of reports of what would become known as HIV/AIDS.
Below is a selection of resources to help mark the day, remember what has happened in the last 4 decades and look to the future.
CDC World AIDS Day Toolkit

World AIDS Day is observed every year on December 1.
It is a day of solidarity, representing an opportunity for people worldwide who are affected by HIV to share their stories and experiences, to remember those lost, and to highlight efforts on every front to end the HIV epidemic.
Forty years since the beginning of this epidemic in the U.S., and almost two years into the COVID-19 pandemic, this World AIDS Day 2021 recognizes the challenges of both, intertwined in inequities in health and access to lifesaving health services. This year's domestic and global themes focus on inclusion, equity, and better health for all people affected by HIV and AIDS.
AMFAR – A Timeline of an Epidemic
Click here to see the New York Times report from 3 July 1981
UNAIDS
UNAIDS is leading the global effort to end AIDS as a public health threat by 2030 as part of the Sustainable Development Goals. Visit their site
Download this useful timeline of 40 years of the AIDS response from UNAIDS – Click the image
40 Years of Progress – It's Time to End the HIV Epidemic
Reflect, Recommit, Reenergize, Reengage – Four for Forty
This June 5th, the world marked 40 years since the first five cases of what later became known as AIDS were officially reported. The U.S. Centers for Disease Control and Prevention's (CDC) Morbidity and Mortality Weekly Report (MMWR) described the five cases. Take a moment and see how the government and community observed the day.