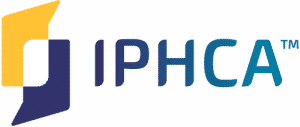 Posted August 20, 2021
Suicide is a devastating problem that affects families and friends in very profound ways. In most cases, people say that they did not know that the person who committed suicide was depressed or even thinking about harming themselves. This is why recognizing the warning signs of suicide is so important for parents and friends in order to try to prevent suicide from happening.
When people feel hopeless, they often think of suicide as a way to end the pain they're feeling. It is important that others pay close attention to the ones they know and love so they can help whenever they're concerned about a possible suicide attempt.

Warning Signs
There can be many different risk factors for suicide, but some people will show warning signs to others if they're considering committing suicide.
If someone starts talking or even joking about killing themselves more frequently, it could be a cry for help.
Changes in behavior like sleeping too little or too much or starting to use alcohol or drugs could also indicate that there is a risk.
Parents should pay attention to what their children and friends are doing online, like looking up ways to kill themselves or searching for ways to purchase a weapon. Some people may begin to talk about how they feel as if they're a burden to others, or they could do the complete opposite and start to withdraw socially and emotionally.
A constant fascination with death and dying is another indicator that someone could be suicidal. Extreme mood swings and acting completely out of character could also be possible indicators.

Awareness
The stigma attached to suicide has lessened in recent years thanks to more people and families who have dealt with suicide starting to speaking out. Don't be afraid to ask someone directly if they're considering ending their own lives.
Being conscious and aware that someone is a suicide risk is the first step to helping them to get the assistance they need before it is too late.
Military veterans have some of the highest suicide rates of any group in the country, and as a result, there are organizations that have come forward to help people become more aware about the consequences and dangers associated with suicide.
Mental health organizations are also stepping forward to reach out to parents, teens, and adults about suicide so they can get the help they need. There are also suicide awareness groups that help teach others about how to reach out to their loved ones if they are concerned.

Prevention
While not all suicides can be prevented, if you know someone who may be suicidal, there are some things you can do to help.
First, let the person know you're concerned and assure them that you are there for them in their time of need.
Offer a listening ear, and listen without being judgmental. If a situation has escalated to the point where the person has a gun in their hand or is otherwise threatening to kill themselves right away, you should call 911 to get immediate assistance and help prevent the suicide from occurring.
For less-urgent cases, just being there and asking the person if they've considered getting help is a good start. There are suicide hotlines available that you can call for help and advice, and you should help make sure that the suicidal person can be seen by a mental health professional as soon as possible so they can start to recover from the feelings they are having and move on to live a happier, healthier life.

Recovery
For a suicidal person, it can be a long road toward feeling a sense of normalcy again. Prescription medications for depression are often given, but parents and friends should monitor the patient to make sure that they do not overdose.
Keep an eye on how they react to the medication, and call their doctor if the medication is not working or giving them adverse side effects. Frequent therapy sessions can help people get expert help, and they will have an objective ear to listen to their problems and offer professional advice.
Check on the person you are concerned about frequently to find out how they are feeling and remind them that you're available if they need a friend. Be patient with those who are coping with suicidal thoughts. Those feelings do not just disappear overnight. It takes time to feel hope again and live a life that is stable and normal after having such intense feelings.
Suicide support groups are also available to suicidal people, their friends, and their families so that people can reach out to each other for support and discussion. There is also help available for those who have lost someone to suicide.