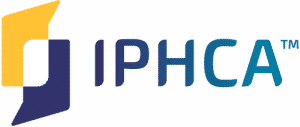 Homelessness is a pervasive issue across communities in the United States.
The traditional definition of homelessness applies to as a state of being unhoused/unsheltered and/or lacking safe, stable, and adequate housing.
However, the concept of homelessness is changing, No longer is the definition of homelessness simply people living on the streets. Instead, homelessness is now considered an issue related to lack of access and lack of community connection. Recently, The United States' Substance Abuse and Mental Health Administration (SAMHSA) has redefined the definition of homelessness to include a link to poverty, and this definition considers a homeless individual to be one who may "lack shelter, resources, and/or community ties." With this definition of homelessness, both incarcerated and hospitalized individuals are also included. 
In the spirit of rethinking the growing issue of homelessness, MSW Online, a provider of social work resources, has  just published a guide designed to give social workers and mental health practitioners more context and insight. Written by a practicing mental health counselor, the guide focuses on three major areas:
• Identifying who is at risk for homelessness, which includes unaccompanied minors and veterans
• A deep dive into the intersection of homelessness and mental health
• And examples of how mental health and social workers can deploy interventions to help prevent homelessness or support people dealing with the issues that contribute to homelessness.
Read the full guide to mental health and homelessness here
MSW Online's mission is to create up-to-date, accurate, and actionable social work -related information for students and early career professionals.