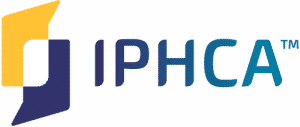 Posted January 29, 2021
IPHCA is still accepting FQHCs and FQHC Look-Alikes into the 2020-2021 cycle of our preceptorship incentive program.
This effort is a partnership with Anthem to provide funding to health centers that precept medical students from Marian University College of Osteopathic Medicine and/or Indiana University School of Medicine in an effort to increase the number of medical students completing preceptorships at community health centers.
Each health center that precepts at least one student within the 2020-2021 cycle is eligible for one $3000 payment at the end of the cycle. CHCs may receive an additional payment based on remaining annual funds that would be evenly divided among participating health centers. Health centers will be required to complete and return an MOU in order to be eligible for any payments in this round of funding.
IPHCA has partnered with AHEC to act as the contact on behalf of both medical schools, so each CHC will only have one contact to work with to complete the necessary requirements for each school to begin precepting. Once the MOU is returned to IPHCA each CHC will be put in touch with the AHEC contact to complete the necessary steps to move forward.
Please contact Natalie Morrison with any questions regarding the program.