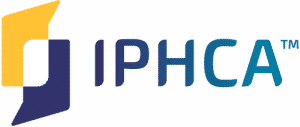 Posted September 16, 2021
Oral Health and Breast Cancer
Because your oral health impacts so many aspects of your overall health, make sure a dentist is part of your treatment team.
Your doctors may have to delay or stop treatment if your mouth has problems, so schedule a pretreatment dental checkup to clean your teeth and clear up any infections.
Some dentists — called dental oncologists — undergo special training to treat cancer patients and address radiation and chemotherapy's oral side effects. At your pretreatment appointment, you can talk with your dentist about managing any oral complications while you fight to get healthy.
Cancer therapies often lead to oral side effects. Luckily, your dentist can treat these issues, which can include:
Mucositis – a painful inflammation and ulceration of the oral tissues that can be treated with topical anesthetics and oral rinses
Xerostomia – dry mouth, which is immediately addressed by staying hydrated or chewing sugarless gum
Dysphagia – difficulty swallowing, which can be addressed by medications and home remedies like eating soft foods
Oral thrush – a fungal infection that can be overcome with prescription medications