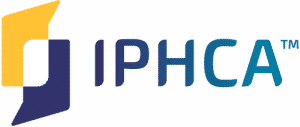 Posted August 20, 2021
Medical/Dental Integration
How to incorporate Dental into chronic disease care coordination, and Medical/Dental Integration
Poor oral health is a contributing factor to, and a symptom and consequence of many chronic diseases. Understanding the relationships between and among oral health and chronic diseases, and how strategies for health promotion, disease prevention, and early intervention can be collaboratively developed and implemented, can facilitate efficiency and effectiveness in public health approaches. These approaches will not only enhance the ability of chronic disease programs to implement their strategies but will also help to integrate oral health programs from 'siloed' programs into more mainstream public health efforts.
General Resources
The Relationship of Oral and Systemic Health
This Smile for Life course addresses the nature, prevalence, and consequences of oral disease throughout the life cycle with a focus on correlations between oral and systemic health. Clinicians will learn their role in preventing oral disease, addressing frequently encountered oral problems, and working as part of an inter-professional team to promote oral health.
Integration of Oral Health and Primary Care: Communication, Coordination, and Referral
This paper focuses on aspects of bridging primary care and oral health care for low health literacy populations.

Oral Health: An Essential Component of Primary Care – Safety …
A white paper published by Qualis Health et al on delivering oral health in primary care settings
Oral Health and Chronic Disease Integration Guide: Oral Health and Chronic Disease (OHCD) is an integration initiative developed by the Oregon Oral Health Coalition to improve the health of those living with chronic disease through improved oral health. This initiative provides tools and recommendations for clinics to implement the integration of oral health into medical care.