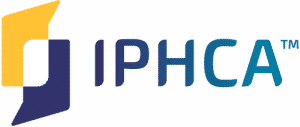 Posted September 15, 2021
For more than 20 years, October has been recognized as Health Literacy Month.
Health Literacy Month is a time of international observance when hospitals, health centers, literacy programs, libraries, social service agencies, businesses, professional associations, govern­ment agencies, consumer alliances, and many other groups can work collaboratively to integrate and expand the mission of health literacy.
Health Literacy Month was founded by Helen Osborne and is now brought to you by the Institute for Healthcare Advancement (IHA).
Studies consistently show that a significant number of people have problems reading, understanding, and acting on health information. This impacts personal health and healthcare resources.
Personal health literacy is when individuals have the ability to find, understand, and use information and services for health-related decisions for themselves and others.
Visit IHA's site for more information
IHA Toolkit: Here are some tools to help you take action during Health Literacy Month. Use these resources on your digital and social media channels to build awareness of health literacy and encourage others to take action.

Your Toolkit – Health Literacy Month