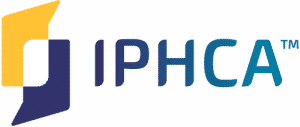 Posted September 16, 2021
Through its flagship Give Back a Smile program, the AACD Charitable Foundation restores damaged smiles for adult survivors of domestic and sexual violence. October is Domestic Violence Awareness Month. It's a time to remember those who've lost their lives because of domestic violence, celebrate those who've survived, educate the public about this serious social issue, and reinvigorate efforts to end violence.
The Facts
Domestic violence can be a tough topic to talk about. The unfortunate reality is that there is a good chance that you know someone who has experienced it or that it has even occurred under your own roof. Domestic violence affects all genders and is pervasive across all races, ethnicities, educational levels, sexual orientation, and socioeconomic statuses. In the United States, one in four women will experience physical violence at the hands of an intimate partner in their lifetime. That means on average, every minute, nearly 20 people are physically assaulted (source: National Coalition Against Domestic Violence).
Domestic Violence is About Control
Contrary to popular belief, someone doesn't become violent out of frustration or anger or even because they had too much to drink. Domestic violence is a conscious decision to maintain power and control over another person. It includes physical violence, sexual violence, psychological violence, and emotional abuse. Each abusive relationship may be different, but in every case, varying tactics such as using intimidation, emotional abuse and isolation are used by abusers to gain and maintain power and control over the victim.
Give Back a Smile Heals Effects of Domestic Violence
Around 75% of physical assaults are to the head, neck and mouth areas (source: "Enhancing Dental Professionals Response to Intimate Partner Violence"), which result in a great deal of dental injuries. Bruises and scars fade, but broken and missing teeth cannot repair themselves. So, the AACD Charitable Foundation (AACDCF) focuses its efforts on restoring the smiles–and lives–of survivors of domestic and sexual violence who have received dental injuries from the abuse.
Since the inception of the AACDCF's Give Back a Smile program, nearly 2,000 survivors of domestic violence have received life-changing smile restorations across the United States. There are currently 146 people receiving care through Give Back a Smile located in 37 different states.