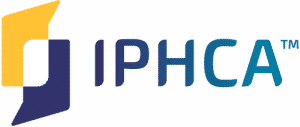 Domestic Violence Awareness: How Dental Hygienists Can Help Their Patients
October is Domestic Violence Awareness Month
Domestic violence awareness prepares dental hygienists to intervene on behalf of a patient who is a victim. Dental hygienists should know the different forms of domestic abuse and must be able to identify signs of domestic violence in order to provide appropriate interventions to assist patients.
Here are some of the facts about this crime and what you can do as a dental hygienist to help your patients feel safe at home.
>>> DV Awareness: How Hygienists Help
If you suspect or report domestic violence, offer resources to the patient if they choose to seek help on their own, as well.
Safe Horizon and The National Domestic Violence Hotline offer support to victims of domestic violence.
Enhancing Dental Professionals' Response to Domestic Violence
Seventy-five (75%) percent of the physical injuries are to the head, neck, and/or mouth.
Dental professionals routinely assess the head, neck and mouth areas of their patients and are in a perfect position to identify and treat injuries caused by domestic violence.
By assessing for domestic violence and intimate partner violence, in addition to child abuse/neglect and elder abuse/neglect, we can assist our patients in getting help before life-threatening injuries occur.
35808 Dental.indd (futureswithoutviolence.org) (pdf)
Signs of Intimate Partner Violence for Dental Professionals
Domestic Violence, Intimate Partner Violence, and Elder Abuse: Know the Basics (pdf)