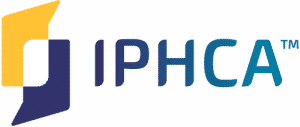 Celebrating National Dental Hygiene Month
Dental Hygienists are valuable contributors to our Community Health Center Dental Clinics!  Let's take a moment to congratulate them for their hard work and thank them for all they do.
Let's Celebrate Our Dental Hygienists! Be creative in recognizing their contributions to the success of the practice.
• THANK YOU NOTE – Each team member writes a thank you note recognizing the dental hygienist(s) super power
• DECORATE THE OFFICE – Patients become a part of the celebration
• SOCIAL MEDIA POST – Photos and an article / blog highlighting your RDH team
• FOOD – Treat the RDH team to breakfast or lunch
– Bring lunch into the office for the entire team to celebrate together
• SMALL GIFTS- Gift card, flowers, cards, preferred morning beverage
– Buy a new, special instrument or customized PPE apparel
• EDUCATIONAL / CHARITY EVENTS
– Pay for a continuing education course
– Donate to their favorite charity
Celebrating resilience for National Dental Hygiene Month
As dental hygienists, we put our patients first.
This October, we are turning our focus inward to honor the inner strength, dedication and endurance that has pulled us together – and through – some of the greatest challenges in our careers and personal lives. Because when we create a daily practice of self-care and prioritizing wellness for others we all thrive. Thanks to our partners at Colgate, we will add even more brilliance to this month dedicated to resilience!
The power of positivity.
According to NAMI (National Alliance on Mental Illness), resiliency is about viewing life with optimism, being grateful and expressing appreciation. When you are resilient, you feel validated and encouraged. At ADHA, we are here to support you, advocate for you and validate you every step of the way.