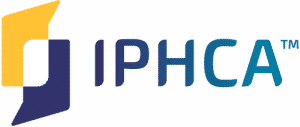 Posted October 18, 2021
IPHCA Announces Request for Proposal- Value-based Payment Consultant
The Indiana Primary Health Care Association is seeking responses from entities experienced in supporting CHCs, Primary Care Associations (PCAs), and/or Health Center Controlled Networks (HCCNs) in exploring value-based payment arrangements. The entity selected will work with IPHCA leadership and staff, the IPHCA Board of Directors and other CHCs in Indiana to guide discussions, discovery, exploration, and decision-making around readiness and interest in pursuing the formation of a Clinically Integrated Network or other business entity and/or other Alternative Payment Models.
Specifically, the selected consultant will facilitate discussion and provide guidance on value-based payment frameworks and other alternative payment arrangements and the potential of the formation of a clinically integrated network in Indiana. Scope of services include:
Rationale, benefits, and risks
Business model considerations
Legal considerations
Leveraging integrated population health/business intelligence data system
Readiness assessment
Other pertinent considerations related to governance, cost-sharing, and revenue sharing
Please Click Here to find the full Request for Proposal. Please send proposals to Cory Caldwell, [email protected], and carbon copy Angela Boyer, [email protected] with the subject line "Value-Based Care Proposal" no later than 5 pm Eastern on Monday, November 15, 2021.
Final awards are anticipated on December 15, 2021.