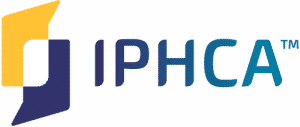 National Family Caregivers Month
National Family Caregivers Month – celebrated each November — is a time to recognize and honor family caregivers across the country.
Caregiver Action Network is the organization that chooses how to celebrate National Family Caregivers Month annually and spearheads the celebration of NFC Month nationally. Each year, Caregiver Action Network makes materials available for general use, including the theme, a social media kit, etc. and coordinates with the Administration for Community Living and organizations across the field.
Caregiver Action Network (the National Family Caregivers Association) began promoting national recognition of family caregivers in 1994. President Clinton signed the first NFC Month Presidential Proclamation in 1997 and every president since has followed suit by issuing an annual proclamation recognizing and honoring family caregivers each November.
What is the theme for National Family Caregivers Month 2022?
This year's theme is #CaregivingHappens.
In recognition of National Family Caregivers Month, MHA released a mini toolkit to support caregivers with information and resources that can help them maintain their mental health and better serve loved ones with mental illness.
If you are a caregiver struggling with your own mental health, visit mhascreening.org to take a free, anonymous, and confidential screen.