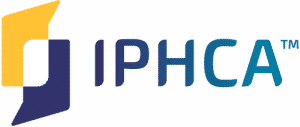 With the unwinding of the PHE sometime in the near future, there will be around 2 million Hoosiers who are enrolled in Medicaid that will need to go through a redetermination process. This will be the largest coverage change since the inception of the Affordable Care Act (ACA).
FSSA's main communication will be via US postal mail. Keeping information up to date will be vital to the continuation of Hoosiers staying covered.
Even with the date of the PHE ending still unclear, we wanted to start the process of making sure each and every Hoosier who is enrolled in Medicaid understands the importance of updating their information. So we created this one-pager communication tool. This tool can be shared with any of your partners. The goal is to spread the word that there is assistance standing ready and waiting.
There are two different options:
The first option is customizable for your organization's contact information.
The second is available for you to share with community partners if you are not actively doing enrollments.  The QR Code will direct you to Indiana Department of Insurance's Find A Navigator page.
Click the images below to view / download the pdf files
Update October 22: The FSSA website link QR code has changed from when this resource was originally posted. If you have previously downloaded this poster you will need to delete that version and download the new version shown above.