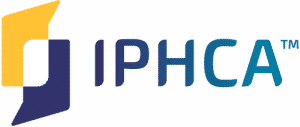 Workplace Violence Preparedness and Prevention 
By Hannah Putnam-Johnson, IPHCA Health Equity and SDoH Coordinator
with
Justin Mast, Manager of Emergency Preparedness and Response at Eskenazi Health
Nick Mccormick Jirik, Area Operations Director at Eskenazi Health Center

Burnout throughout healthcare has become increasingly palpable in recent years. A recent article from the American Journal of Public Health details how detrimental the harassment of healthcare officials is to public health work (Fraser, 2022). Scenarios in which disgruntled patients or [former] employees become aggressive, threaten, or carry out acts of violence are not unfamiliar.
As compassion fatigue and vicarious trauma continue to affect health center employees, it is essential to highlight proactive steps to prepare for and prevent workplace violence. In this article, emergency preparedness experts Justin Mast, Manager of Emergency Preparedness and Response at Eskenazi Health, and Nick Mccormick Jirik, Area Operations Director at Eskenazi Health Center, speak about the robust policies and procedures in place at their health centers to address matters such as these.
Looking through the lens of the social determinants of health is essential to this topic. Health centers, by design, serve vulnerable populations and provide critical services to fill a great need in their communities. For some patients, the resources they need to get to their appointment on time (unreliable transportation, time off work, navigating a language barrier, etc.) are much more complicated if the patient is met with a team enduring compassion fatigue. With the COVID-19 pandemic breeding intense levels of vicarious trauma (leading to burnout) in the healthcare industry, it becomes imperative for an organization to take care of employees and patients. A recent NACHC study reported, "Community health centers are being hit particularly hard by the twin forces of a competitive labor market and COVID-19 burnout. A majority of health centers reported losing up to a fourth of their workforce in the past six months alone, according to a new survey from the National Association of Community Health Centers" (NACHC, 2022).
In the in-patient setting, Justin Mast reports that verbal and emotional attacks on health center staff are deeply concern. Such incidents are reported only 37% of the time (Song et al. 2020), although they carry as much urgency as a physical attack. In a 2020 international study, it was found that the most significant barriers to workplace violence reporting were; "a clear definition of workplace violence and reporting procedures, a formal system for reporting, and lack of supervisory support following a reporting" (Song et al. 2020). The organization has also recently updated its policy, including the definition of workplace violence and incident reporting expectations. (please see the procedure in the supplementary links). Mast states Eskenazi Health takes necessary steps to provide each of these facets and foster a supportive organizational culture. The support that staff receives at the reactionary level can look like; counseling assistance from the EAP or accommodating the employee work environment by offering temporary reassignment to other workstations. An example of a proactive measure that can be done to manage incidences of workplace violence is "communication of expectations." Communicating clear expectations for what caregivers can expect from their patients and what patients can expect from their caregivers has also been an effective strategy for the organization. Nick McCormick added that Eskenazi Health utilizes signage around their health centers describing examples of inappropriate behavior and what responses patients can expect to receive. He states that the team is working on translating this signage into other languages to reduce the language barrier associated with this strategy.
Mast and McCormick Jirik offer considerable gratitude to the team members who have worked to mobilize communities in recent years in response to such difficult circumstances. Health centers' difference in patient morale and community support by building more robust community partnerships for food access and other SDoH initiatives has been essential. As mentioned above, SDoH screening plays a vital role in helping understand the barriers that health center patients have to remain healthy. If your organization needs support building a structured approach to SDoH data collection, please review the information from NACHC regarding the PRAPARE screening tool. It is a comprehensive tool for assessing several aspects of a patient's assets, risks, and experiences.
Conclusion:
Health Centers are a pillar representing quality care and safety within a community. Cultivating a space with a reputation for positive workplace culture and positive patent experiences is as much an effective business model as it is a responsibility. Taking a pulse on workplace burnout, compassion fatigue, communication, and support strategies will be paramount for health centers during this time of pervading burnout.
Links:
Fraser 2022 Harassment of Health Officials: https://ajph.aphapublications.org/doi/full/10.2105/AJPH.2022.306797
Underreporting Workplace Violence: https://www.ncbi.nlm.nih.gov/pmc/articles/PMC7859538/
PRAPARE: www.prapare.org
For more information contact:
Lyndsey White, IPHCA Behavioral Health and SUD Director